Smaller. Slimmer. Lighter.
RUSH Rogue 2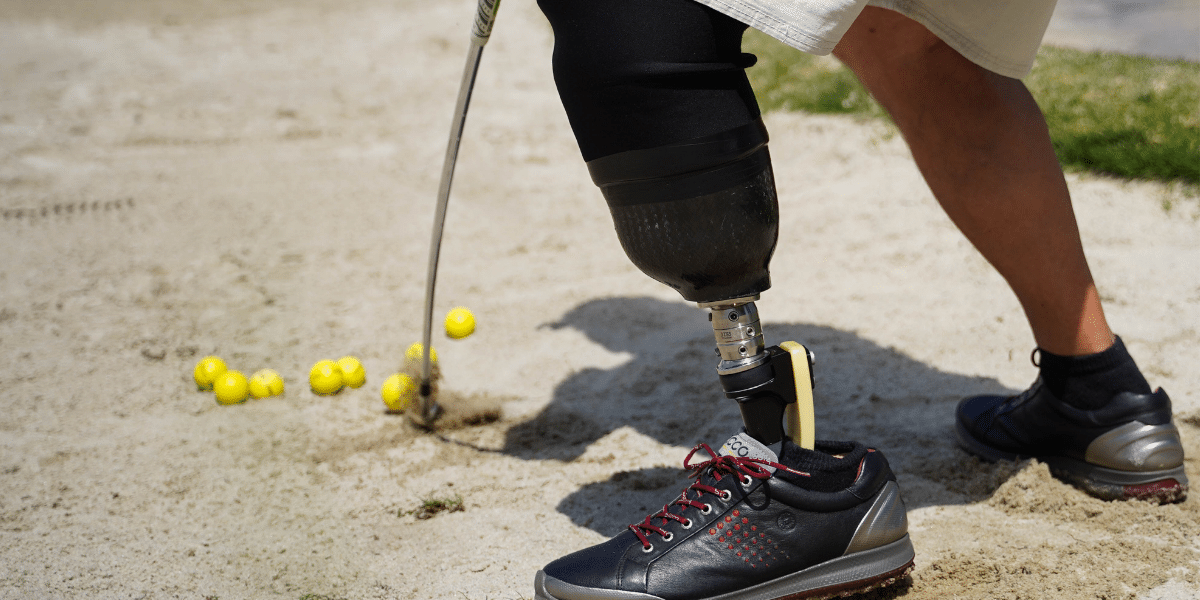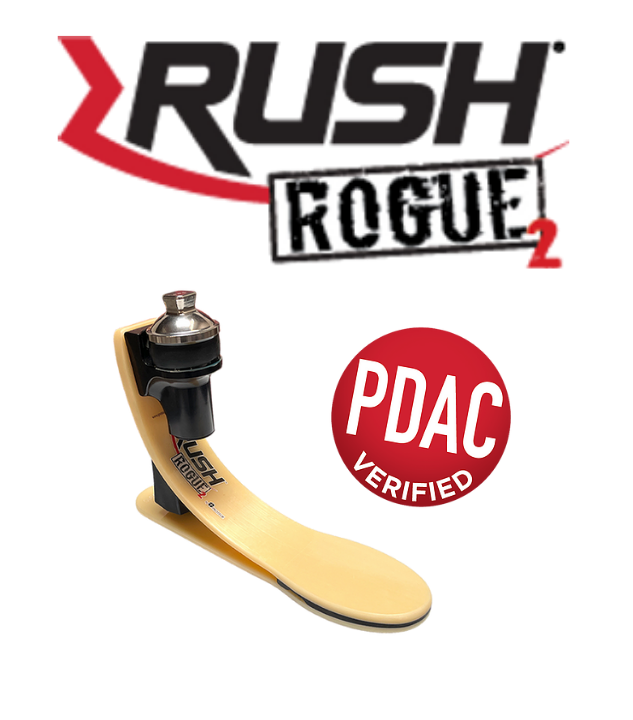 The latest innovation in the world's leading fiberglass RUSH Foot® Collection, the RUSH ROGUE® 2, is here!
The RUSH ROGUE® 2 is unmatched on every level providing an optimal vertical shock experience, axial rotation for improved comfort, predictable performance, ultimate fiberglass strength, and flexibility for daily life and high impact activities.
32% smaller in volume redesigned Vertical Shock Rotator provides a slimmer profile (6.9in3)
10.5% reduction in overall product weight reduces fatigue during activities (-116g)
240% increase in vertical shock absorption reduces impact forces on the residual limb (<4.25mm)
88% more axial rotation reduces socket pressure while increasing comfort (+/-15° each direction)
Extreme reliability for extended use in daily life and high impact activities
Waterproof (fresh or saltwater)
The RUSH ROGUE® 2 is also PDAC verified and available in the EVAQ8 Elevated Vacuum and H2O
*THE ORIGINAL RUSH ROGUE IS NO LONGER AVAILABLE*
• PDAC Approved L-Code(s): L5987, L5984
Weight (26 Cat 4, with foot shell and spectra sock)
*Build height based on size 23cm, 26cm, or 29cm Cat 4 foot module with spectra sock, foot shell and 10mm heel height.
Module selection according to activity and weight
NOTE: Increasing category numbers indicate increased keel response. FOR BILATERAL PATIENTS: Increase by one category for added stability.