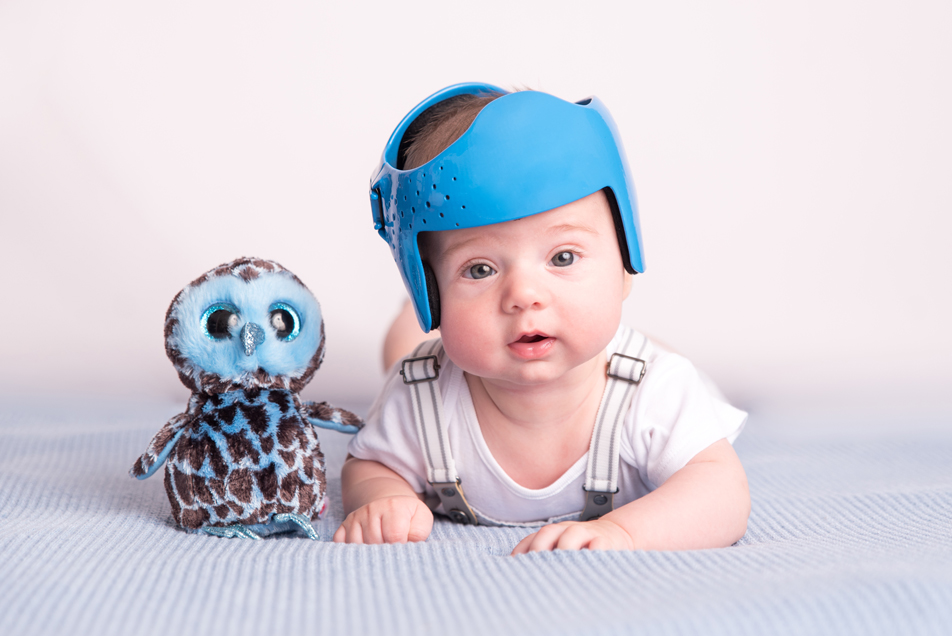 The Kinoo plagiocephaly helmet is a fully customized orthopedic device.
It remodels the shape of the baby's head by changing the distribution of the pressure applied to the skull when the baby lies on its back. It guides the growth of the skull by pressing very gently on the zones that require remodelling and by encouraging growth in the zones that need to develop via voids within the helmet.
The Kinoo helmet has been engineered to improve the well-being of babies:
About 30 % lighter than a traditional helmet. Helmet weight is an important factor to consider, especially for babies with neck stiffness.
Ergonomic closing system: compact design so as not to hinder your baby's movements. In addition to holding the helmet securely, this is a safe solution since the mechanism does not have any parts that might work loose and be swallowed.
Ventilated, the holes provided and the minimum amount of fabric in the lining help to reduce perspiration and irritation by ensuring better ventilation.
Hygienic, a set of internal foam pads, made of Alcantara textile and washable at 30°C, ensures a higher level of cleanliness and reduces the risk of unpleasant smells developing. The location of the pads inside the helmet is marked so that they can be repositioned easily by the baby's parents.
Customizable, by choosing from the 10 patterns and colours available
Proteor's Kinoo solution involves more than simply providing a helmet; it is an overall strategy for the management of plagiocephaly. To find out more about the Kinoo solution: click here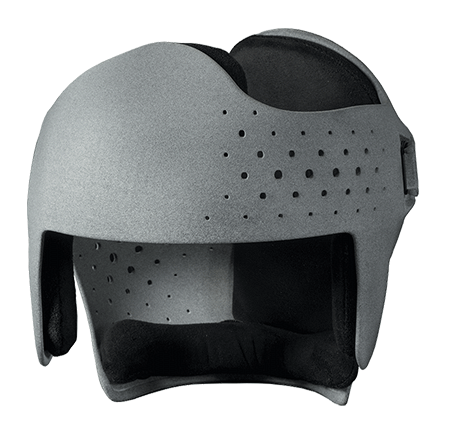 Range of colours and patterns
Questions and Answers
Read all the questions and answers about the Kinoo solution for plagiocephaly on our dedicated website: click here