empty type gallery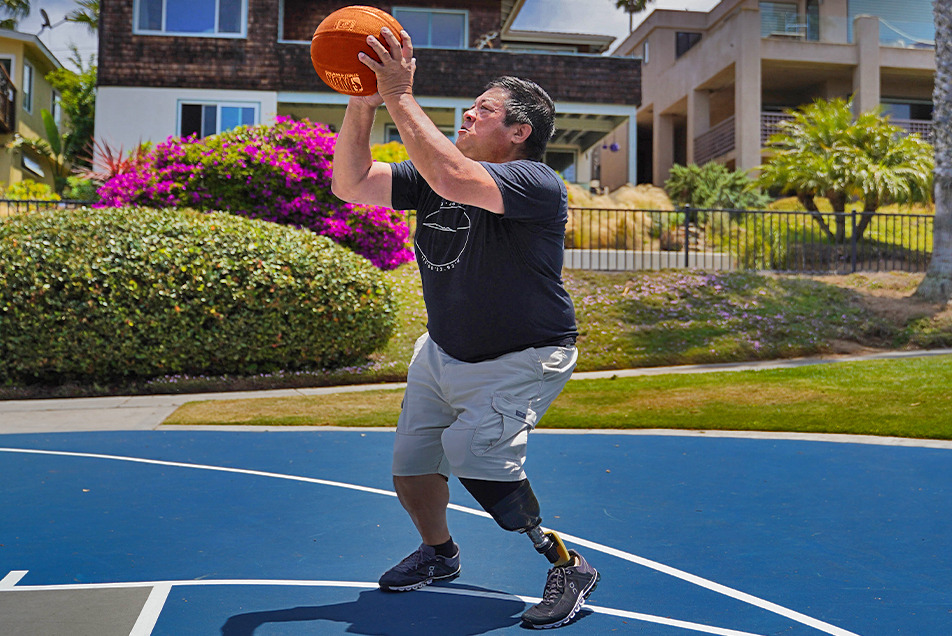 In addition to all the features of the HiPro foot, the HiPro ROGUE is also equipped with a shock absorber and rotation system. Designed to produce realistic and dynamic ankle movements that meet the requirements of the most active users. The vertical shock absorber and rotation system reduce the impacts on the residual limb, knee, hip and back. This foot combines performance and comfort to enable the user to excel even in the most challenging situations.
• Class-III foot
• Everyday activities and intense sports
• Shock absorber
• Rotation system ± 8°
• Biomimetic action of the ankle
• Waterproof
• Delivered with a foot shell
Technical features
Media
No Images.
Please upload images in images manager section. Click on Manage Images button on the right side of the gallery settings.
Please make sure that you didn't enabled option: Images of the Current Gallery. Option should have Show value to show images.
Legal information
The HiPro Rogue foot, manufactured by PROTEOR, is intended to be fitted to amputees. This product is a class-1, CE-marked medical device that is certified as conforming with Regulation (EU) 2017/745.
Read the instructions for use carefully before use. Ask your prosthetist for advice.