Just Add Water. No foot shell required. INCOMPARABLE GRIP.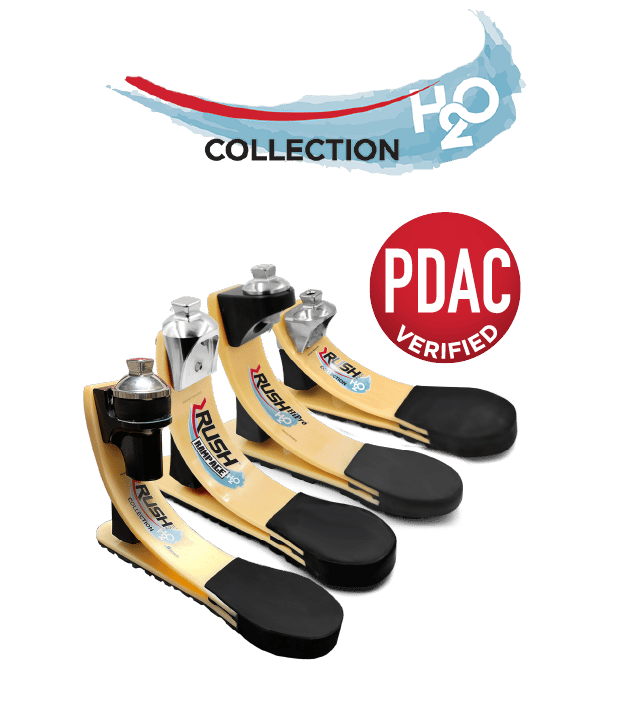 The H2O Collection is the ideal foot for your shower leg or various, non-invasive water sport activities.
​Available is available in the tried-and-true HiPro, RAMPAGE, RAMPAGE LP and ROGUE models and features an integrated Vibram® sole and custom molded rubber toe-wrap.
The H2O collection of feet offer the same great durability and comfort of all the other RUSH feet, but now adds superior traction on slick surfaces.
​From the shower to the pool, you won't find a foot that provides this amount of grip and added confidence on slippery surfaces.
​RULE OF THUMB — The H2O Collection is the ideal foot for all barefoot activities. Aggressive terrain activities require the use of a standard foot and foot shell.
• PDAC Verified L-Code(s): L5981
Item

Weight (26 Cat 4, module only)
*Build height based on size 23cm, 26cm, or 29cm Cat 4 foot module only.