Highlander® and Highlander® MAX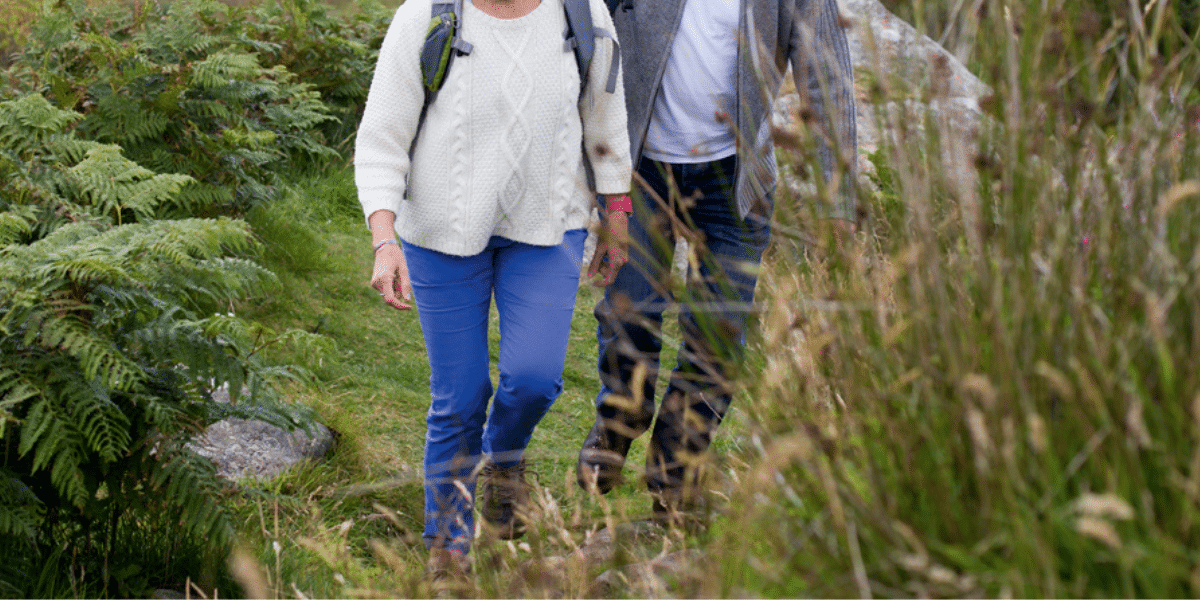 Time Tested Stability and Dynamics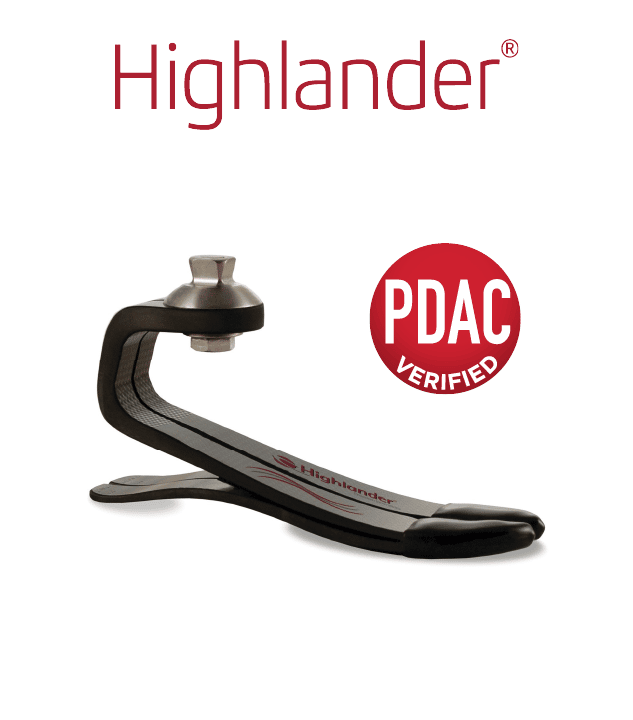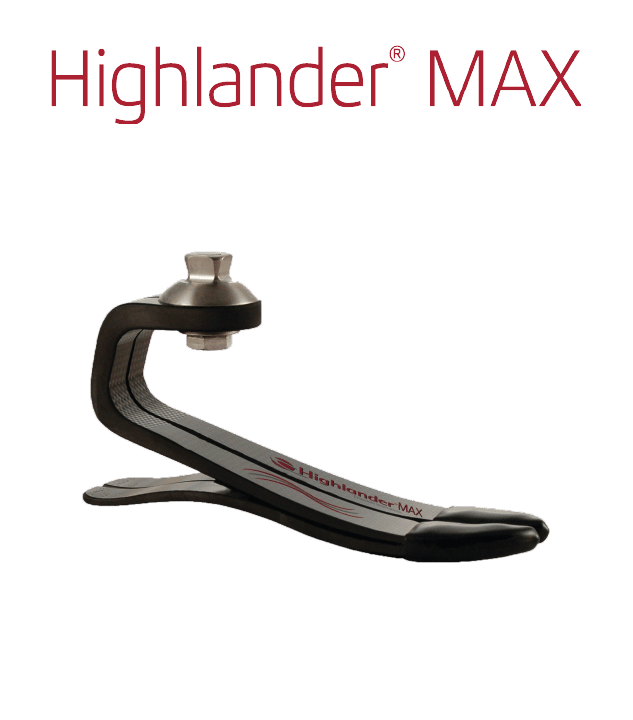 The Highlander® prosthetic foot provides active patients with long residual limbs an efficient and smooth gait, with excellent energy return. A split toe provides excellent inversion-eversion, allowing users to walk and run with confidence on uneven terrain. The Highlander can be used with exoskeletal systems or users weighing up to 500lbs.** As a result, amputees once limited to lower functioning products can now enjoy the benefits provided by a premium energy storage and return device so they can walk farther, faster, longer.
​• Water-resistant.
• Engineered for active amputees with long residual limbs.
• Split toe provides excellent inversion-eversion.
• Offers ideal blend of stability and action, often preferred by transfemoral amputees.
• Can be designed for amputees weighing up to 500lbs with the Highlander® MAX option.
• Rated to 365lbs, 36-month warranty.
• PDAC Verified L-Code(s): L5981
Weight (27 Cat 4, module with foot shell)
*Build height based on size 27cm Cat 4 foot module with foot shell and 10mm heel height. Sandal-toe available for sizes 22-28cm.
**Highlander MAX Custom order only.
NOTE: Increasing category numbers indicate increased keel response.