Inspiring action with innovation you can feel!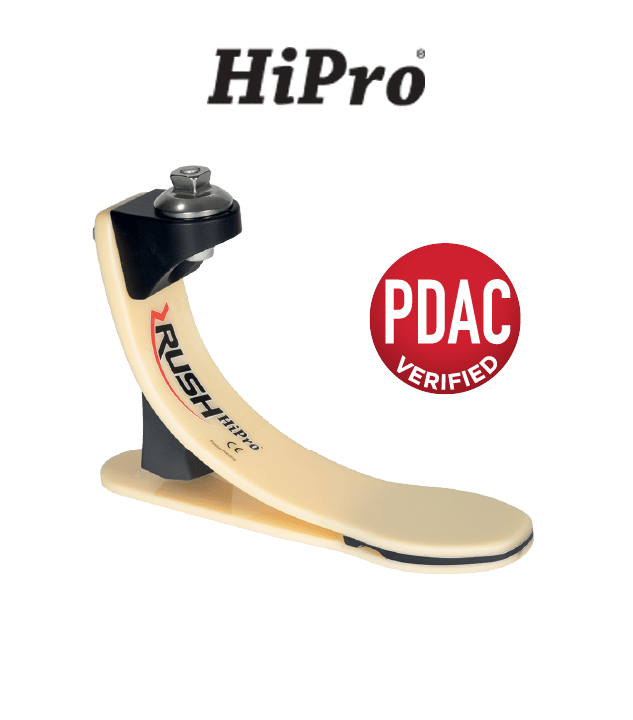 The HiPro® provides the most realistic and responsive foot and ankle motion available. Made from an advanced engineered glass composite, which is three times more flexible than most conventional prosthetic feet.
The energy return of this foot enables amputees to easily traverse the most aggressive terrain while experiencing zero dead spots.
• Highly-dynamic.
• Durable.
• Smooth roll-over.
• High-energy return.
• All-terrain.
• Waterproof (fresh or salt water).
• Reduced socket issues.
The HiPro is also available in the EVAQ8 Elevated Vacuum and H2O models.
• PDAC Verified L-Code(s): L5981 (RUSH 87)
Item

Weight (26 Cat 4, with foot shell and spectra sock)
*Build height based on size 23cm, 26cm, or 29cm Cat 4 foot module with spectra sock, foot shell and 10mm heel height.
Module selection according to activity and weight

NOTE: Increasing category numbers indicate increased keel response. FOR BILATERAL PATIENTS: Increase by one category for added stability.