Inspiring action with innovation you can feel!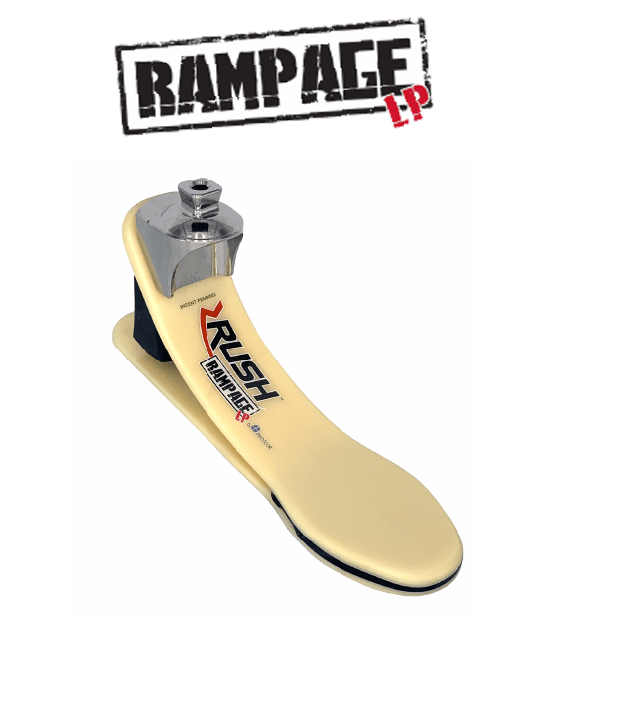 Flexibility, energy return, smooth roll though, and zero dead spots are just a few characteristics of the all-new RAMPAGE LP. Packaged in a medium build-profile, the RAMPAGE LP is the perfect option for those with limited clearance; seeking the ultimate blend of comfort, performance, and durability.
• Low-profile build.
• Superior ground compliance.
• Smooth roll-over.
• High-energy return.
• Cosmesis-friendly.
• All-terrain.
• Waterproof (fresh or salt water).
• Reduced socket issues.
The RAMPAGE LP is also available in the EVAQ8 Elevated Vacuum and H2O models.
• Recommended L-Code(s): L5981, L5986
Weight (26 Cat 4, with foot shell and spectra sock)
*Build height based on size 23cm, 26cm, or 29cm Cat 4 foot module with spectra sock, foot shell and 10mm heel height.
Module selection according to activity and weight
NOTE: Increasing category numbers indicate increased keel response. FOR BILATERAL PATIENTS: Increase by one category for added stability.