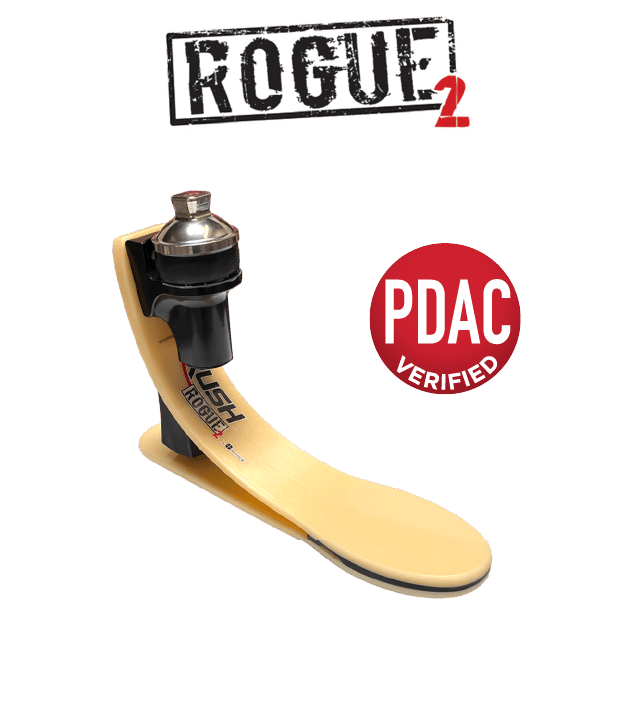 Now Available in Sandal Toe!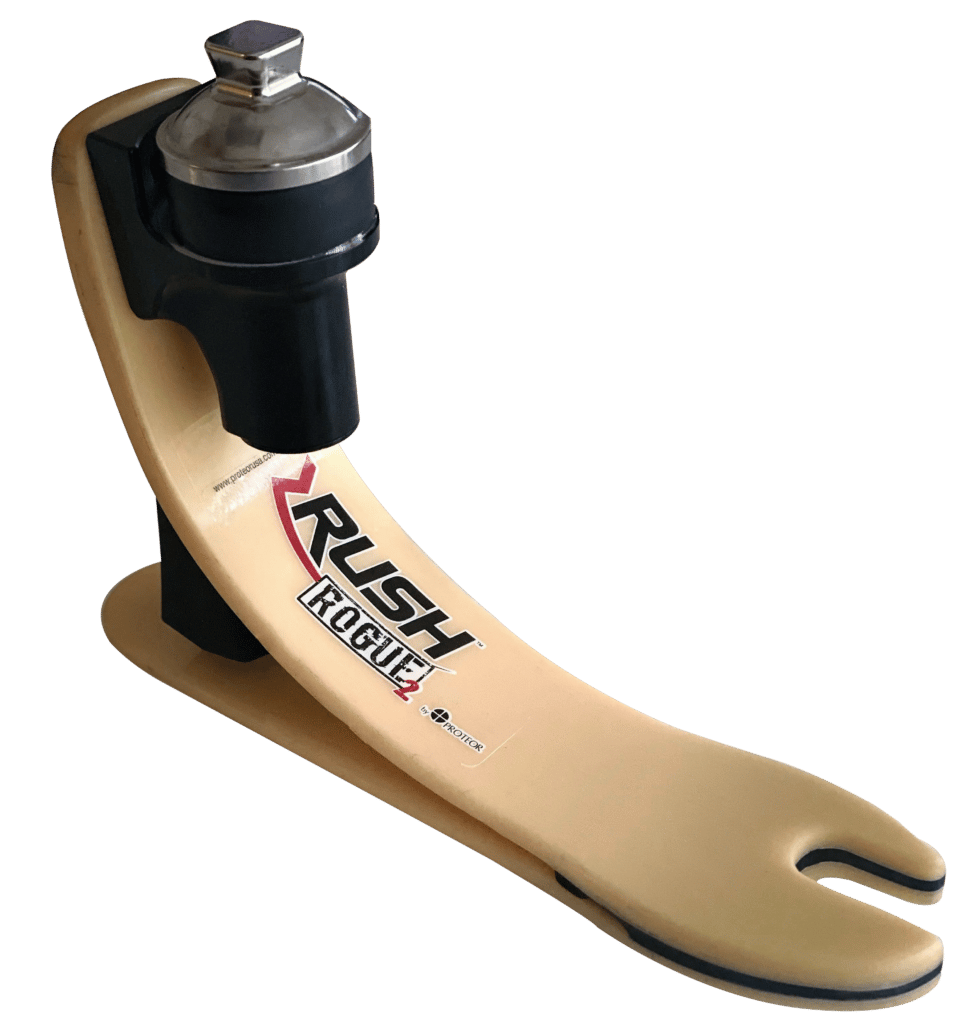 Pure Confidence
Steady and ready—with the ability to maintain durability during low-impact activities—are just some of the many benefits of RUSH ROGUE 2. Remarkably reliable, this premier, fiberglass vertical shock foot
from PROTEOR delivers increased dorsiflexion strength and the utmost flexibility.
Walk more easily and naturally: Ideal dynamics design with a Heel Shock Bumper for maximum energy return at heel strike.
Move more ways: Provides optimal durability to perform the way users want it to.
Go more places: Now available in sandal toe.
Features:
✓Waterproof (fresh or saltwater)
✓Rated to 365lbs
✓36-month warranty
✓PDAC verified for L5987 & L5984
Weight (26 Cat 4, with foot shell and spectra sock)
*Build height based on size 23cm, 26cm, or 29cm Cat 4 foot module with spectra sock, foot shell and 10mm heel height.
Module selection according to activity and weight
NOTE: Increasing category numbers indicate increased keel response. FOR BILATERAL PATIENTS: Increase by one category for added stability.