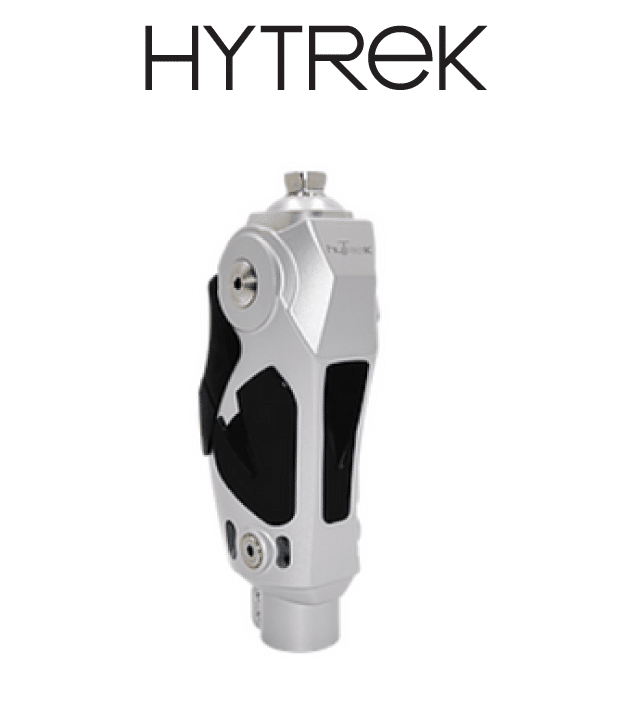 A SINGLE AXIS KNEE with HYDRAULIC regulation of stance phase and swing phase, equipped with a manual lock. This strong high-end knee is perfect for dynamic transfemoral amputees. Navigate everyday life activities on all types of terrain; including slopes and stairs. HyTrek offers smooth ambulation and the ability to safely descend stairs step over step.
• Increased patient dynamics.
• Powerful hydraulic brake.
• Wide braking range.
• Optional manual lock.
• Extension assist.
• Recommended L-Code(s): L5828, L5845, L5850, L5925, L5930(K4)
Aluminium, Stainless steel, Titanium