Shocking Absorption.
Effortless Momentum.
Freedom Shockwave
Which Products are Right for You?


Stronger. Smarter. Submersible.
Stronger construction makes the new Freedom Plie® 3 Microprocessor Controlled (MPC) Knee both submersible and more rugged than ever. Yet, it's still the fastest MPC knee, responding 10 to 20 times more rapidly than other MPC knees.
With the most responsive stumble and fall protection, users can instinctively move at their own pace in any direction…
The Quattro™ Experience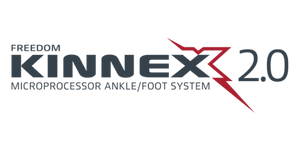 Designed for Real Life.
The Freedom Kinnex® 2.0 offers unmatched ground compliance, improved comfort, and automated heel height adjustments keep users firmly grounded and connected, wet or dry.
Designed for low to moderate K3 level ambulators that require unsurpassed ground compliance for everyday activities.
Did You Know?
Our expanded product portfolio includes:
• 19 Feet •
Fiberglass and Carbon Fiber.
• 10 Knees •
Microprocessor and Mechanical
• 2 Ankle Systems •
Microprocessor and Hydraulic
With build heights below 2″, patient weight limits up to 500lbs, and options for K1-K4 patients, PROTEOR USA proudly offers the most EXPANSIVE prosthetic product portfolio available.